Dirbkite įmonėje išmaniau
Work

hours

registration

(Time

sheets)
Don't waste your time waiting and rewriting down hours sent by your employees on paper sheets. Our system will collect, organize and provide this information to you when you need it the most!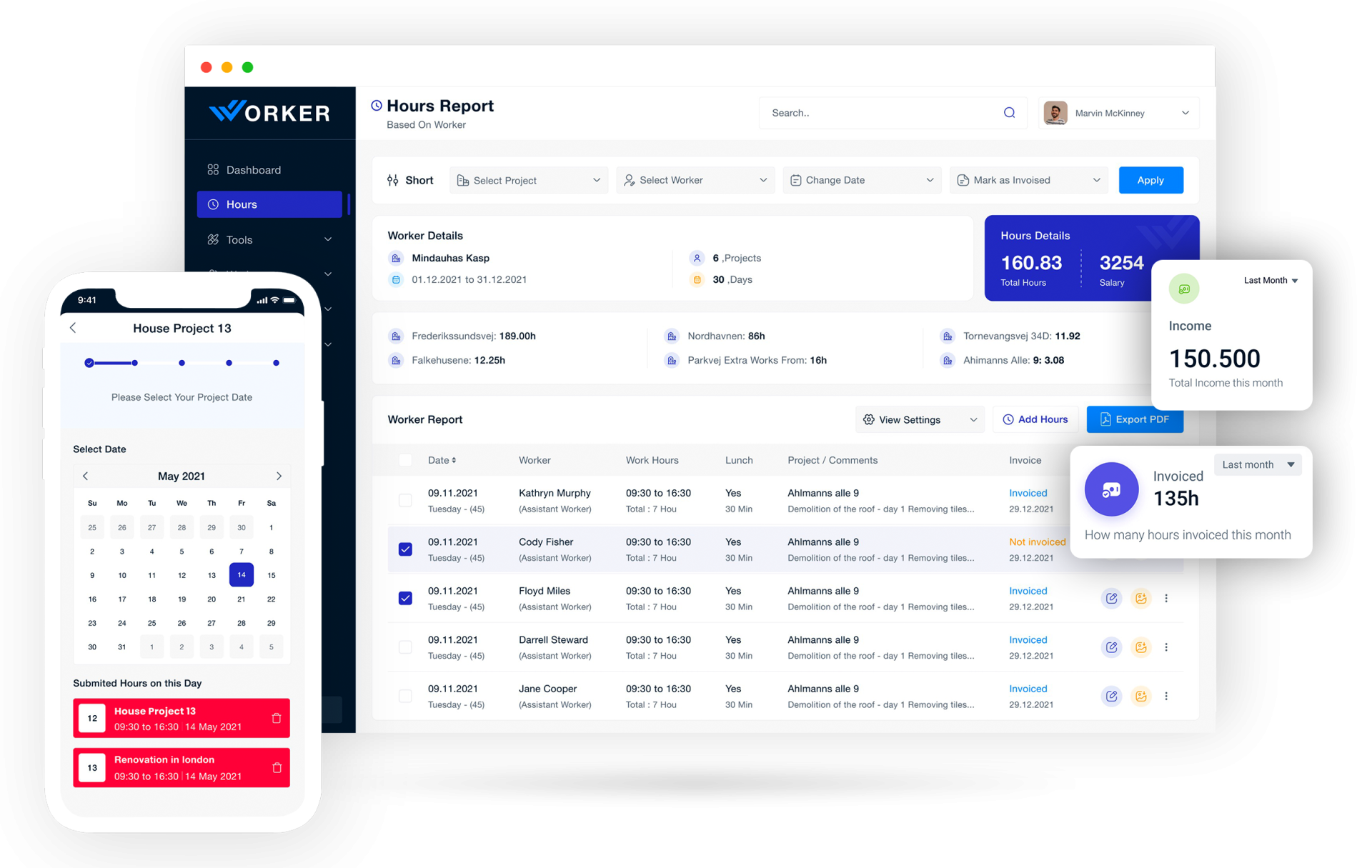 Why

is

it

worth

using

electronic

hours

registration?
This significantly speeds up the processing of hours and simplifies administrative work, sending invoices and calculating hours.
It significantly saves company's money and reduces misunderstandings at work.
No need to waste time rewriting employees 'hours off their notes.
It works at all devices, so no need to download or register for the app.
There are no doubts about the employees' hours - when registering hours, the employee must write in comments and upload photos about the work done.
The cheapest program in the market with many automatic features.
All information is 100% secured and inaccessible to anyone.
Possibility to add pictures and comments.
Easy to track project progress, hours spent or salaries.
Professional reports for you and your clients.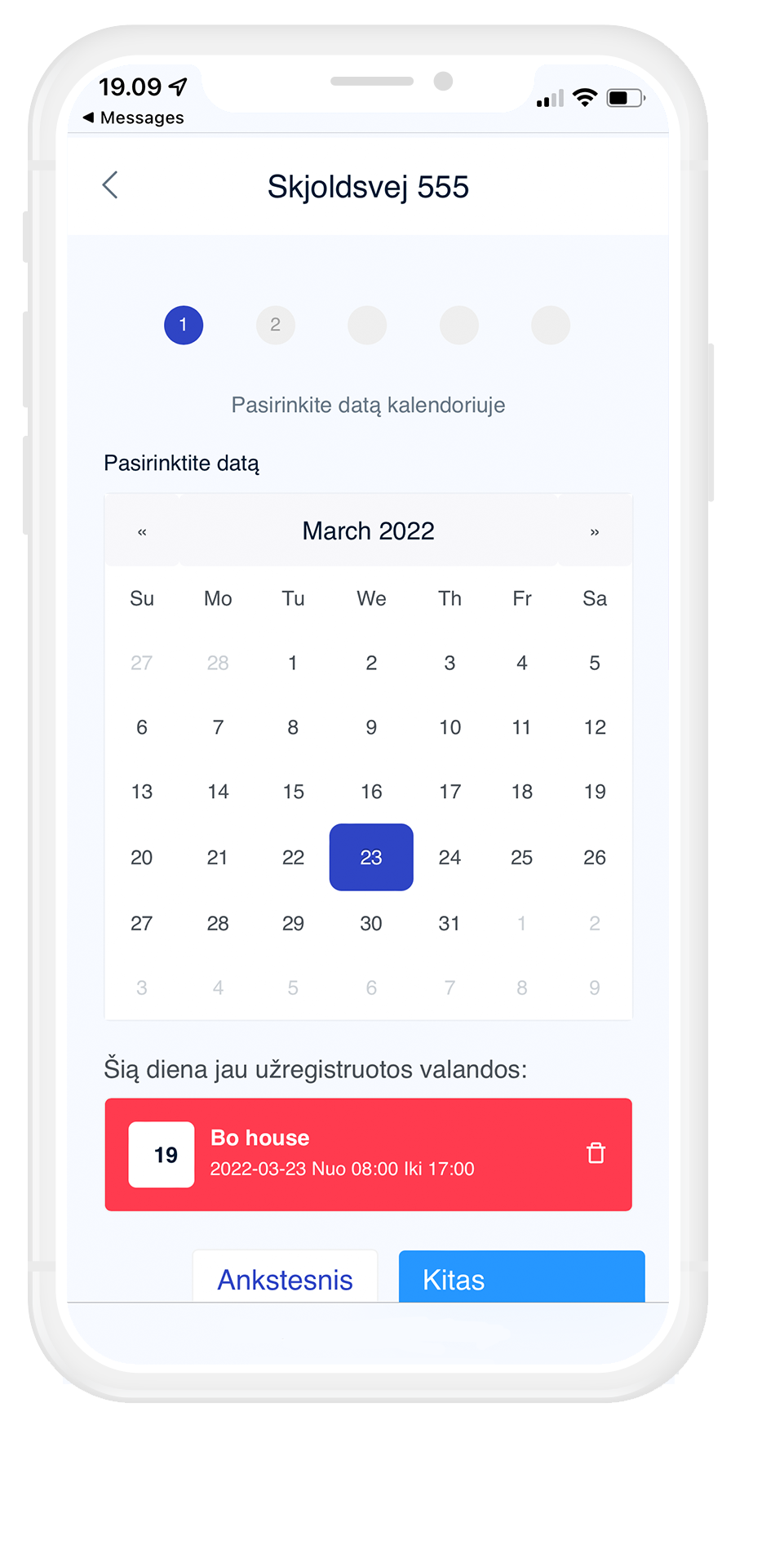 How

does

an

employee

register

working

hours?
Hours registration in the system is very clear and simple, so even older workers will have no problem doing so. In addition, when recording hours worked, the employee can add photos and comments about the work done. This information is often relevant and useful to the employer or the customer.
Possibility to add comments and photos
It takes only 30 seconds to register hours
Lithuanian, English and Russian languages
Easy to use for all employees
Professional

.pdf

reports

for

clients
At any time you will be able to download professional looking work reports, which you can send or print to your clients. With that kind of report, there will not be any questions or complains for registered hours.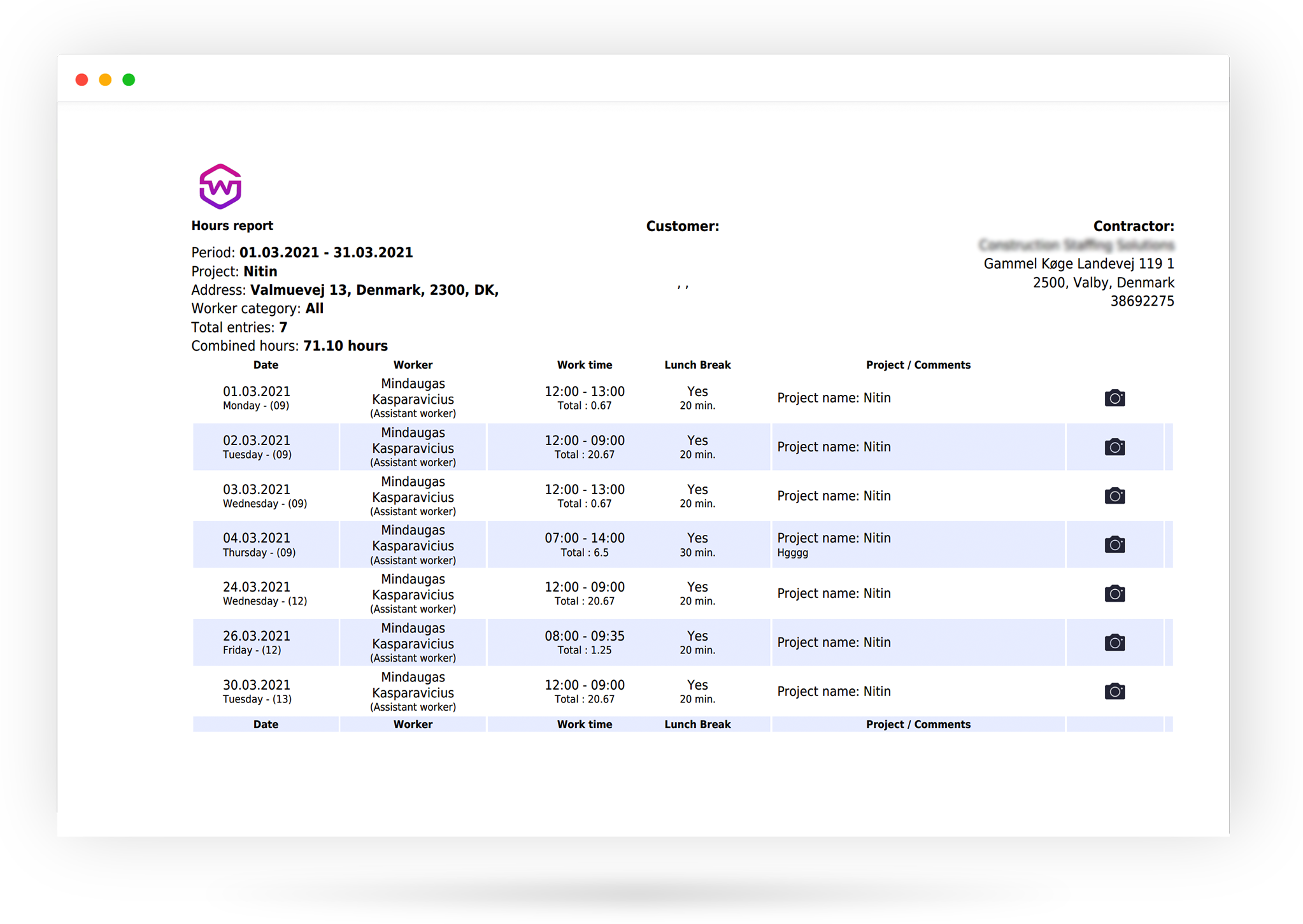 Does

the

customer

refuses

to

pay

for

the

work

done?
The program requires comments of the work done and real photos from the workplace, thus this electronic hourly recording greatly reduces the chance that customer will refuse to pay for the work done by your employees. The most important thing is that you can quickly and professionally provide the customer all the work done by your company and any important information will not be forgotten.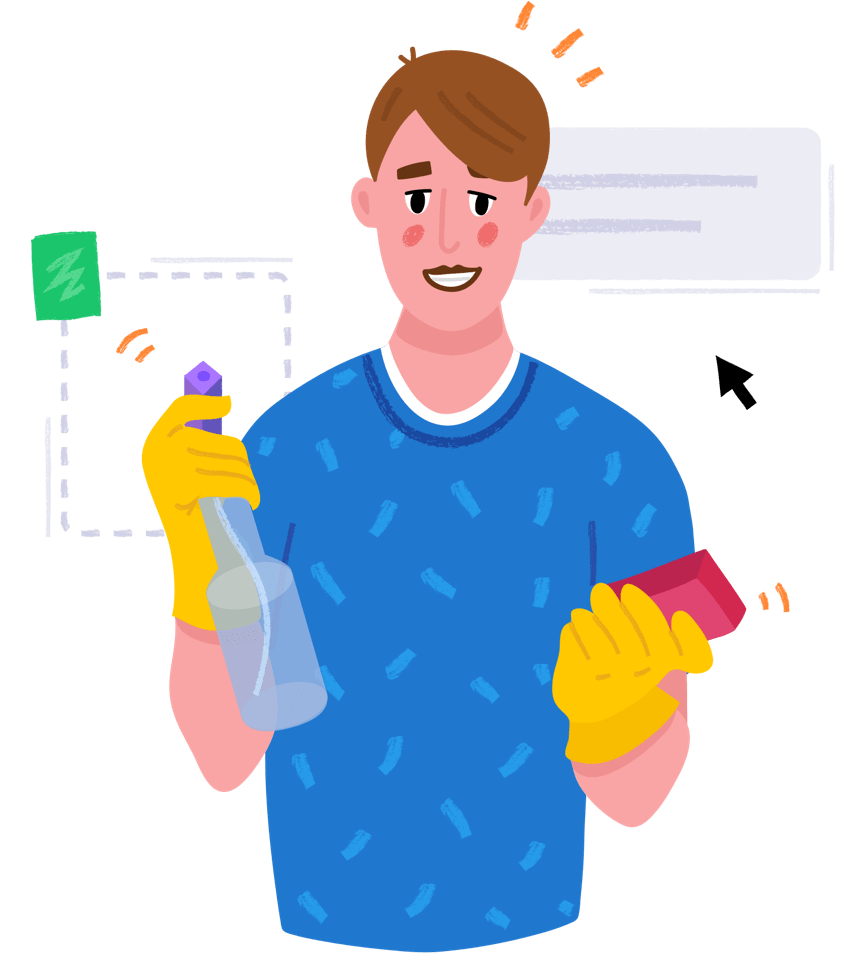 On average, how much can you save by using worker.nu system?
Enter the number of your employees and projects below and we will calculate how much can you save per year by using the worker.nu administration system. You can safe your company money because the system will do a lot of administrative work for you automatically.
Suitable

price

for

everyone
We present the cheapest program of this type in Scandinavia. Calculate not how much you spend, but how much can you save.
Hours registration
5€
/per month
For 1 employee
Hours registration + tools control
7€
/per month
For 1 employee
Information is 100% secured
Tools control
5€
/per month
For 1 employee
List of all company tools
Monthly tools stock-taking
No more misunderstandings for registered hours
The employee will have to fill in the worked hours every day and add comment about the work done - so there can't be any misunderstandings about his time spent at the workplace.
Easy to use for everyone
The program is designed to be extremely simple and straightforward, so even older workers will have no problem using it.
Information is 100% secured
We guarantee that no one without you will have access to your company's data.
20+ companies already uses
You are in the right place
Worker.nu has many other useful features that can be useful when administering the business.
What do companies say about the worker.nu system who already uses it?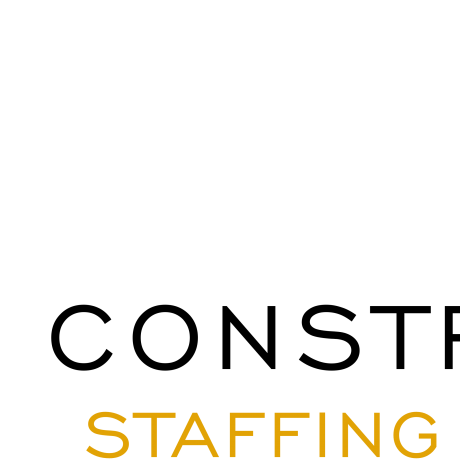 Tikrai labai taupo laiko, nebereikai vargti ir "šifruoti" ką nesuskaitomu raštu parašė darbuotojai. Savaitgalį vietoj šifravimo atsiradau atsaksita ir viską per 5minutes sutikrinu.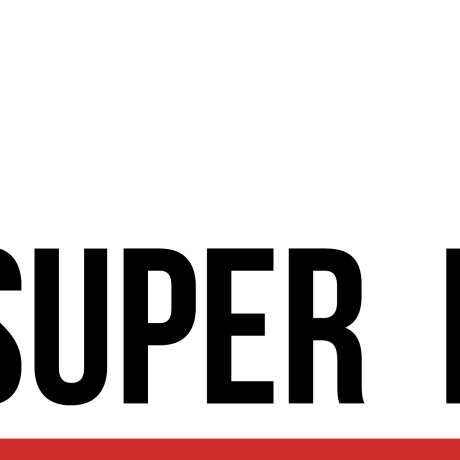 Poto kai pradėjau nauditi programą klientai liko daug labiau patenkinti ataskaitosmis už darbus kurias jiems siunčiu tiesiai is programos.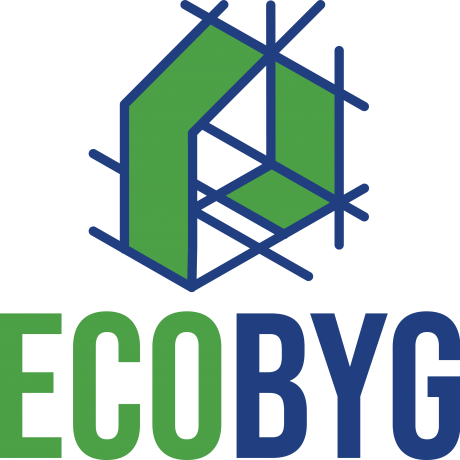 Sutaupau nemžai laiko kad neberikia darbuotojams dalinti lapų kur pildyti valandas. Kiekvieną dieną matau kas kiek dirbu ir ka padarė.